Disclaimer: Some of the links in this article are affiliate links; we will earn a commision, at no additional cost to you, if you make a purchase through one of our links.
In this Custom Keto Diet review, I'm going to shed light on whether this program is as effective as people claim it to be, and how you can implement it in your life.
This guide will also cover:
All you need to know about the creator
Precisely how Custom Keto Diet works
The benefits and drawbacks of keto diets
How much it costs to get a Custom Keto Diet
Are ketogenic diets optimal for everyone?
You might be hesitant to try a new diet plan thinking that it'll require heavy sacrifices, but I'd like to emphasize the word 'Custom' in 'Custom Keto Diet' for you. Did you catch my drift?
Grab yourself a drink and let's dive right into it!
What Is a Custom Keto Diet?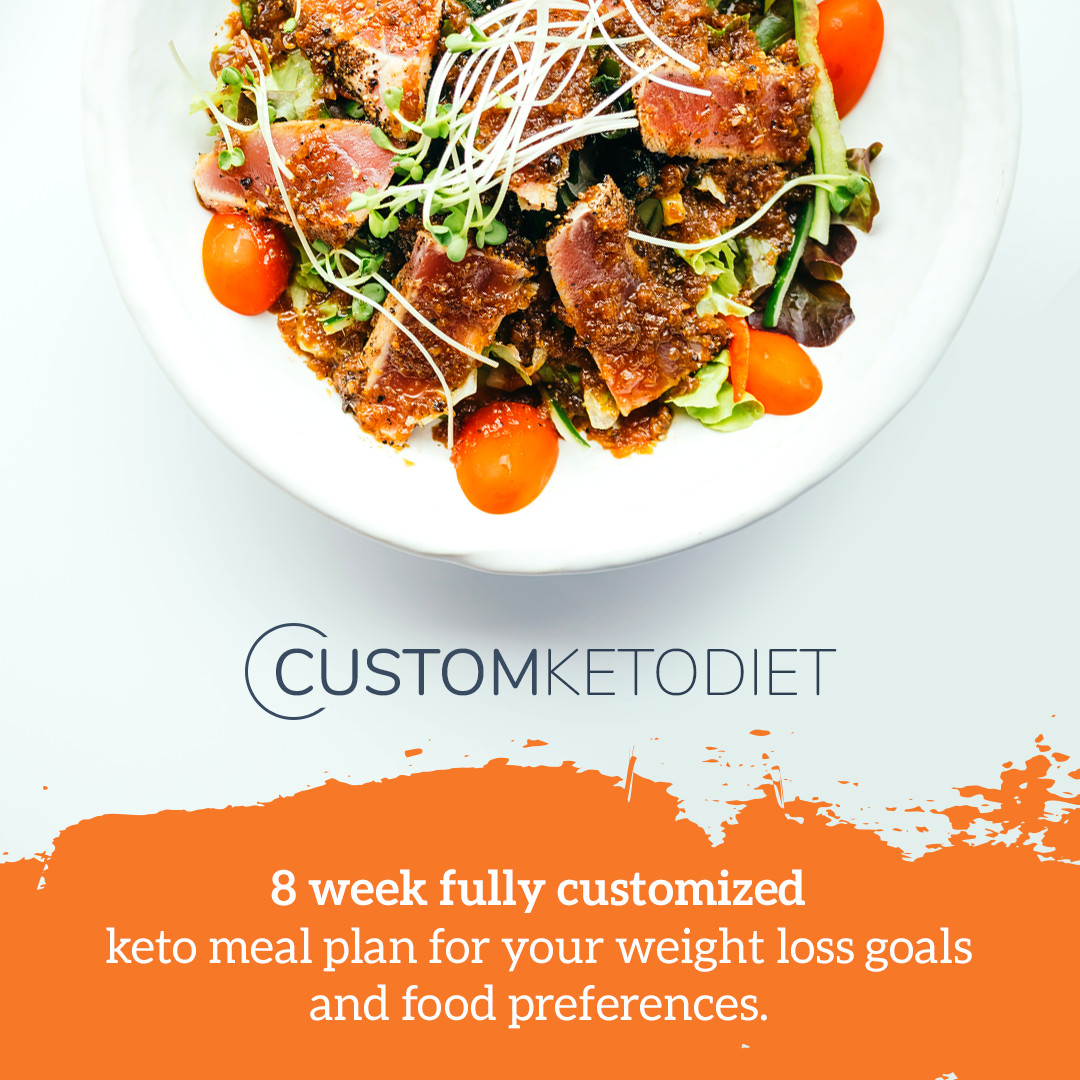 I'm quite confident that you've come across a few people that are experiencing excellent weight loss results from the diet plan they're employing. However, when you try to apply the same plan, you can barely see a fraction of the results they're seeing. What's that all about?
Here's the thing, in order for you to lose weight sustainably, you need to utilize a diet plan that's designed for your body, not someone else's. And even if someone else's tactic seems to work for a while, you're bound to regain all of the weight you've lost, as it's not catered to your needs.
The Custom Keto Diet is a personalized 8-week weight loss strategy that caters the keto diet to your needs. This plan takes into account factors such as your goals, body type, and lifestyle. In other words, it's a diet plan that's bound to work because it's specifically tailored for your needs.
Who Is the Creator of the Program?
The Custom Keto Diet program is created by dietician and fitness expert, Rachel Roberts, She's someone who struggled with weight and health issues herself until she determined to devise her own plan after a number of unsuccessful attempts with various other weight loss plans.
Rachel Roberts believes that leading a healthy lifestyle begins with healthy eating. She devoted all of her knowledge and experience to devising the Custom Keto Diet, a diet plan that caters to the individual needs of its users. Later on, the plan she devised garnered a lot of success.
How Does Custom Keto Diet Work?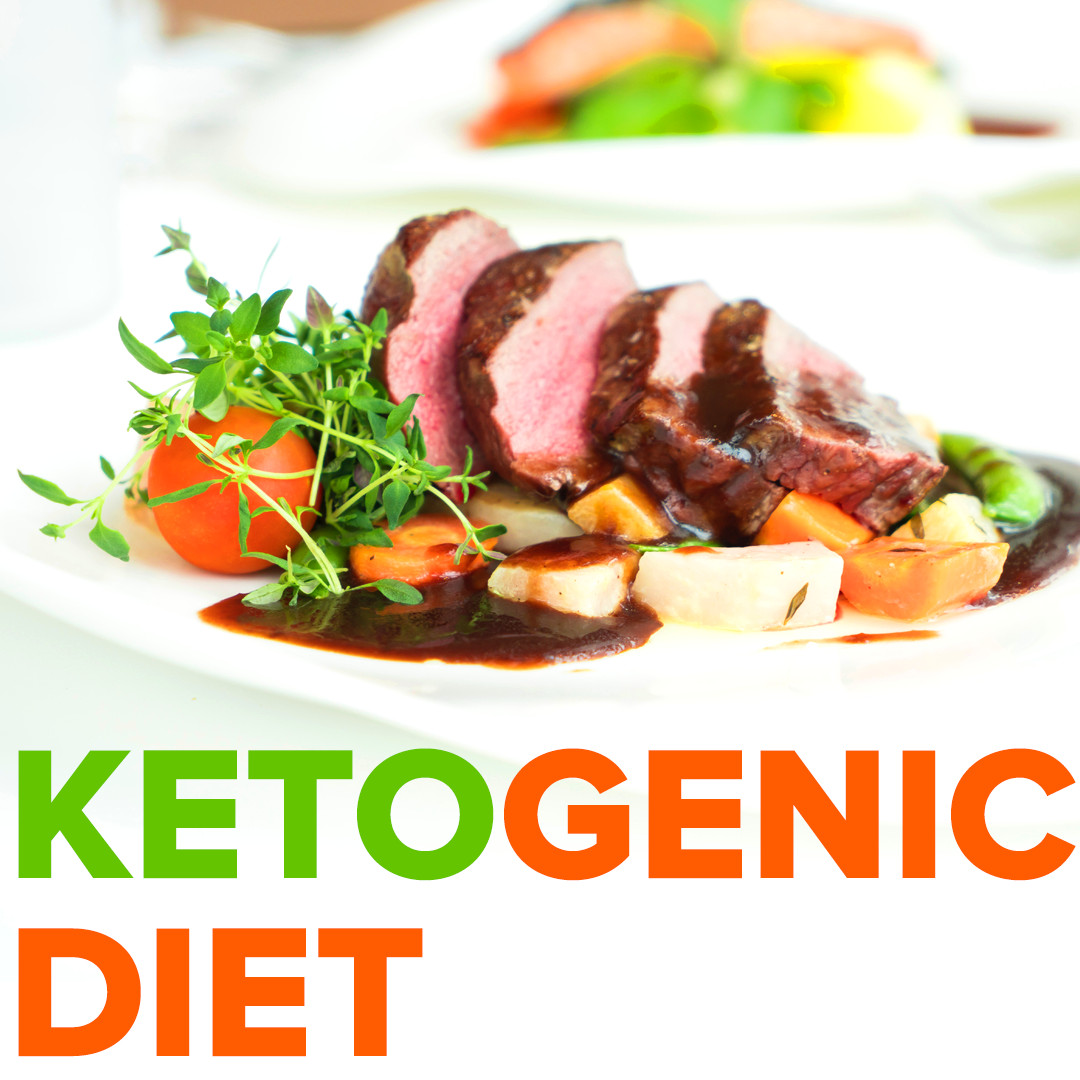 The first step of starting the Custom Keto Diet is to answer a few questions. The purpose of this questionnaire is to gather the information that will be employed to create your personalized plan and eating schedule. It'll also offer you information on nutrition as well as several cookbooks.
The devised eating schedule is highly detailed. Each day of the week is laid out for you to follow, no muss, no fuss. Your day consists of three meals and snacks. You'll also be provided with recipes for each of these meals so that you don't have to do any sort of research.
Moreover, you'll be provided with the exact portion of each meal that you'll be consuming. Keep in mind that everything is catered to your preferences and the goals you're trying to achieve, so don't worry about making any steep sacrifices on your quest for optimal health and fitness.
The Custom Keto Diet plan doesn't just tell you what to do, but it also highlights exactly why you should do it. It explains why every aspect of the plan was chosen for you and you can utilize the program long term, as in how you can maintain healthy habits after concluding the program.
You might be wondering whether you'll enjoy the meals that'll be suggested for you or not, you'll definitely enjoy them all. Not because every meal is tasty, but because you're completely free to switch the meals that you don't find appealing with one that you'd be happy to consume.
It's also worth noting that all of the menus are simple and intuitive, so you won't have a problem navigating or following them. Also, every recipe is accompanied by detailed instructions, photos, portion sizes, and general tips that'll help you execute everything in your schedule perfectly.
What Does Custom Keto Diet Include?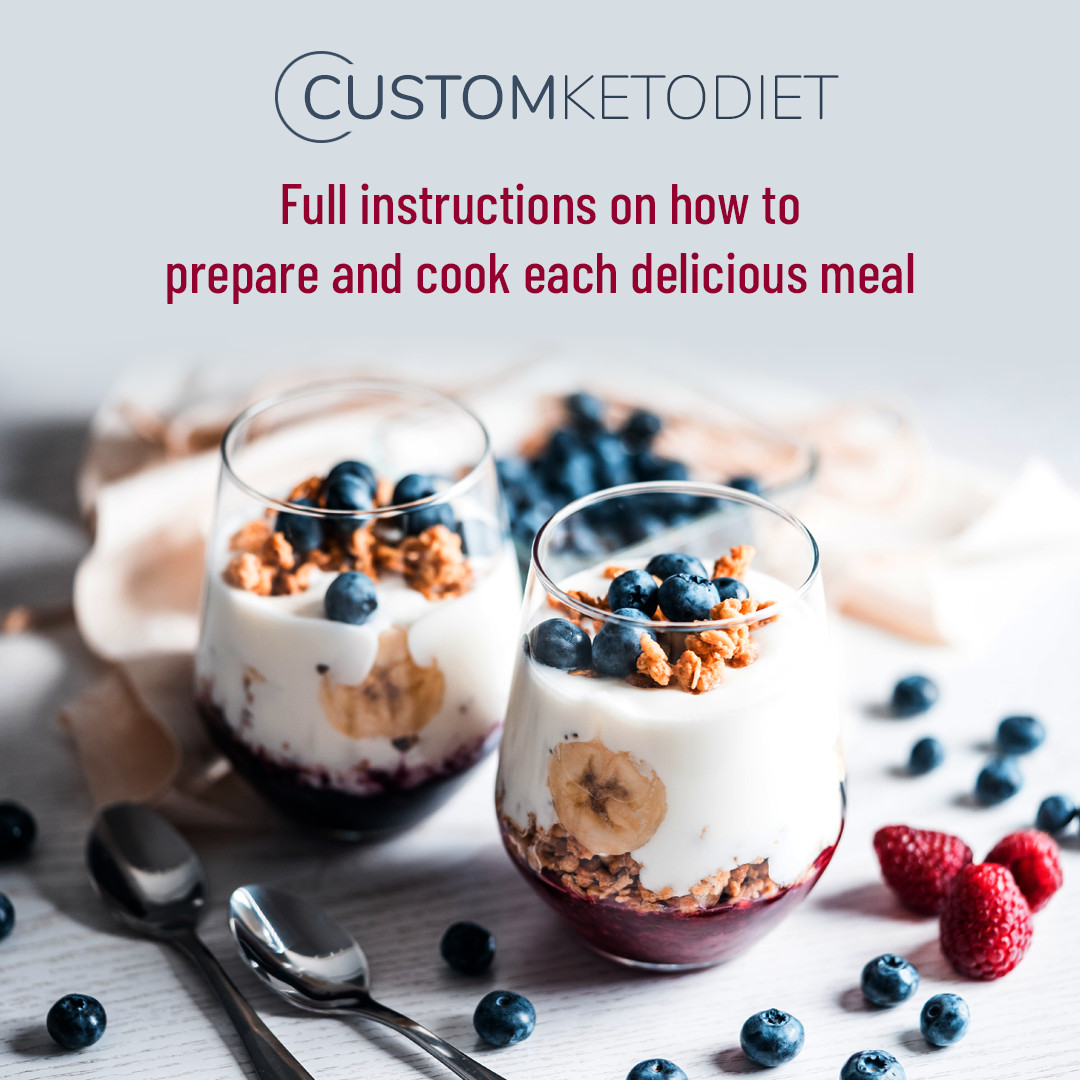 After purchasing your Custom Keto Diet online, you can then download onto a computer or even a mobile device like a tablet or smartphone so that you can have it with you wherever you go. In addition, the plan comes with a 60-day money-back guarantee that ensures success.
Upon downloading and opening the Custom Keto Diet on your computer or mobile device, you'll find things such as an introduction to keto and all you need to know about the ketogenic plan. In addition, you'll get to know how the ketogenic diet works and the benefits that it boasts.
Not only that, but you'll also find a segment dedicated to the relationship between the ketogenic diet and blood pressure. Further, it'll be explained to you how you can get started on a keto diet and when you should eat while on one. What's more, you'll find a bunch of keto tips and hacks.
You also receive:
Keto 101 Video and eBook
Keto Superfood Smoothie Recipes
Keto Peanut Butter Threats
Keto Bacon Recipes
Keto Party Snacks
Keto Fat Bombs
Keto Savory Food
Keto Chocolate Treats
Keto Desserts
Keto Avocado Recipes
Keto Cookies
Fast Keto Recipes
How Much Does Custom Keto Diet Cost?
One of the best things about the Custom Keto Diet is that it's super affordable. The vast majority of weight loss plans available now tend to cost an arm and a leg, whereas the Custom Keto Diet plan goes for only $37. It's extremely cost-effective and guaranteed to offer excellent results.
If you'd like to get your Custom Keto Diet plan, we recommend visiting the official website. Keep in mind that the Custom Keto Diet is backed by a 60-day money-back guarantee, so if you're not satisfied with the results, you'll be refunded. The only cheaper diet program we've stumbled upon is the Metabolic Cooking program but it's not keto-based so it shouldn't be compared to the Custom Keto Diet plan.
Why Go on a Custom Keto Diet?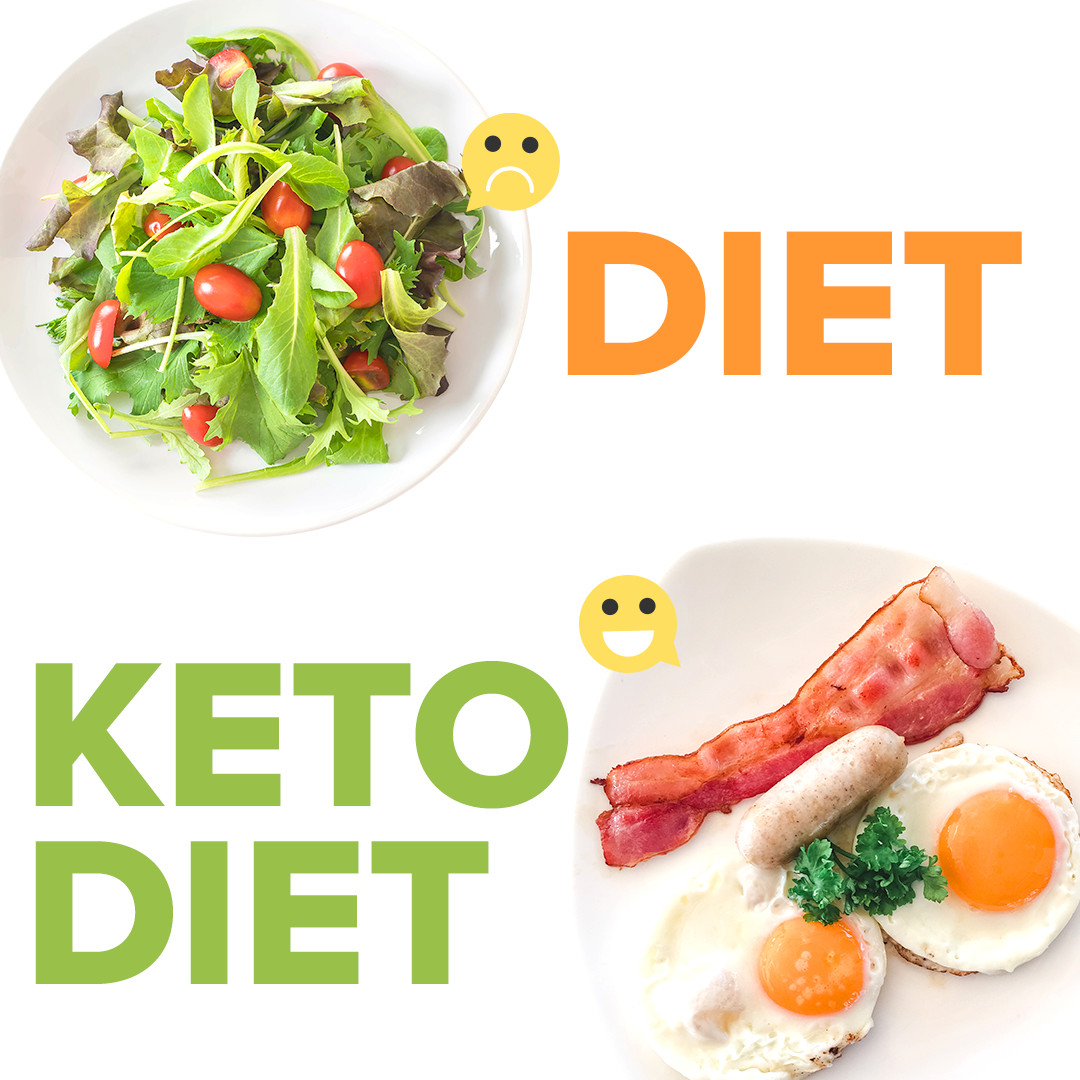 Now that you have a pretty good idea about what the Custom Keto Diet is all about, this section of the review will help highlight the many reasons why you should embark on a keto plan.
All-Natural & Safe
The first thing you should know about the ketogenic diet is that it's based completely on natural foods, so you can forget about foods that incorporate additives, chemicals or preservatives. It's also worth noting that a ketogenic diet is a safe approach towards achieving weight loss.
If you compare the ketogenic diet with other weight reduction strategies, you won't find anything radical about it, especially when you put it head to head with fad diets that require you to stick to one or two foods or other diets that are based on extreme calorie deficits.
Another admirable thing about the keto diet plan is that it puts you in control of your progress. In other words, you can lose as many pounds as you'd like without jeopardizing your wellbeing. It's not like questionable diet pills that you take without knowing the extent of their effect.
Simple & Nutritious
The 8-week Custom Keto Diet plan is one of the simplest weight-loss approaches to follow, from the graphs to the recipes. Everything is laid out in such a way that you don't need to worry about making mistakes. All you really have to do is follow your schedule and the provided instructions.
A ketogenic diet is also a healthy approach to weight loss. It doesn't require you to bypass foods or anything of that nature. It's completely based on optimal nutrition. The diet is accompanied by easy-to-read charts that help highlight the nutritional value of each meal you consume.
Plenty of Choices
One of the reasons why a lot of people don't like going on diet plans is because of the foods that some diets dictate you to eat. With a ketogenic diet, you don't have to bother about not liking the taste of the foods you're consuming, as you have plenty of food choices to pick from.
If you see a food that you hate or that you just don't want to eat on your schedule, you can swap it with one of the many alternatives that the ketogenic diet presents you. You're not forced to eat any food or snack that you don't enjoy. The entire schedule is in your hands to control.
Another thing that you need to know about the keto plan is that all of its recipes can be prepared at home. So when you sit down at the dinner table and look at the food you've made with hands, you'll be pleased and proud of your creations. Preparing your own meals is a lot of fun as well.

All-Inclusive Plan
The Custom Keto Diet is an all-inclusive weight loss plan, meaning that you won't have to spend money on anything aside from your weekly groceries after paying the cost of the plan itself. This isn't the case with other diet plans, as some of them require a periodical subscription free.
Good for Blood Sugar
The ketogenic diet is a high-fat diet, meaning that it'll help to stabilize your levels of blood sugar, whereas high-carb programs can result in serious spikes and drops in blood sugar. So if you're someone who constantly deals with blood sugar problems, this diet is ideal for you.
It's also worth noting that if you tend to get dizzy or develop headaches frequently, getting on a keto diet might help stop you from developing these symptoms. Further, the effects that the keto diet has on blood sugar can make it an optimal diet plan for people suffering from diabetes.
Keeps You Energized
A lot of diet plans that rely on extreme calorie deficits tend to leave you tired and depleted. With a ketogenic plan, however, it's very rare to experience such energy depletion. You'll find that an effective keto diet will grant you a lot of energy to help you tackle your day to day activities.
Highly Affordable
As we've previously mentioned, the Custom Keto Diet plan is one of the most affordable weight loss strategies out there, costing only $37. It costs way less than a lot of other weight loss plans out there. Not only that, but it's also accompanied by a 60-day money-back guarantee.
I mean, what do you have to lose? Even if you're not sure whether the program is going to work for you or not, just place the order and give it a shot. If it works, it works, and if it doesn't work or if you just don't like it for whatever reason, you can always get your money refunded.
What Are the Drawbacks of Ketogenic Diets?
Probably the only downside to going on a keto diet is keto flu, which is a few symptoms and side effects that you experience during the initial stages of embarking on a keto diet. If you happen to experience any of these symptoms, don't worry, it's just your body adjusting to carb restrictions.
How do you know if you got keto flu? You may experience symptoms such as headaches, brain fog, hunger, nausea, irritability, constipation, or fatigue. The keto flu lasts for a few days and you can lessen the side effects by making sure you're getting enough sleep and fluids.
Are Ketogenic Diets Optimal for Everyone?
The simple answer to that question is no, ketogenic diets aren't for everyone. If you have any issues with your liver, pancreatic, thyroid gland, or gallbladder, this diet isn't for you. Before you go on a diet, you need to consult your doctor regarding your decision in order to get analyzed.
If you're someone who prefers to comply with non-scientific or fat diet regimens, a keto diet may not be a good fit for you. If you're someone who refuses to follow a professional's instructions, it may not be a good diet regimen for you. So basically, you need to be willing to do as you're told.
There's no damage in attempting Rachel Roberts' Custom Keto Diet, at least I couldn't find any records of clients complaining or experiencing serious side effects. However, you need to keep in mind that going on a keto diet plan isn't a simple feat, so keep your expectations sensible.
I also would like to point out that Rachel Roberts' Custom Keto Diet is a best-selling product in categories such as Diets & Weight Loss and Health & Fitness. This isn't me saying that just to say it, it's information that was retrieved from ClickBank, so you can check it out for yourself.
Frequently Asked questions
Conclusion
So is applying a Custom Keto Diet worth it? Absolutely! But as I've already mentioned, you have to consult your physician first before attempting a ketogenic diet so that you can make sure that it's optimal for you, especially if you have a liver, pancreatic, thyroid gland, or gallbladder issue.
I also feel the need to stress that going on a ketogenic diet isn't as easy as it might come across and you may not like it during its initial stages, as you might develop keto flu. But if you have the will and determination to do it, you'll experience excellent results in a short period of time.